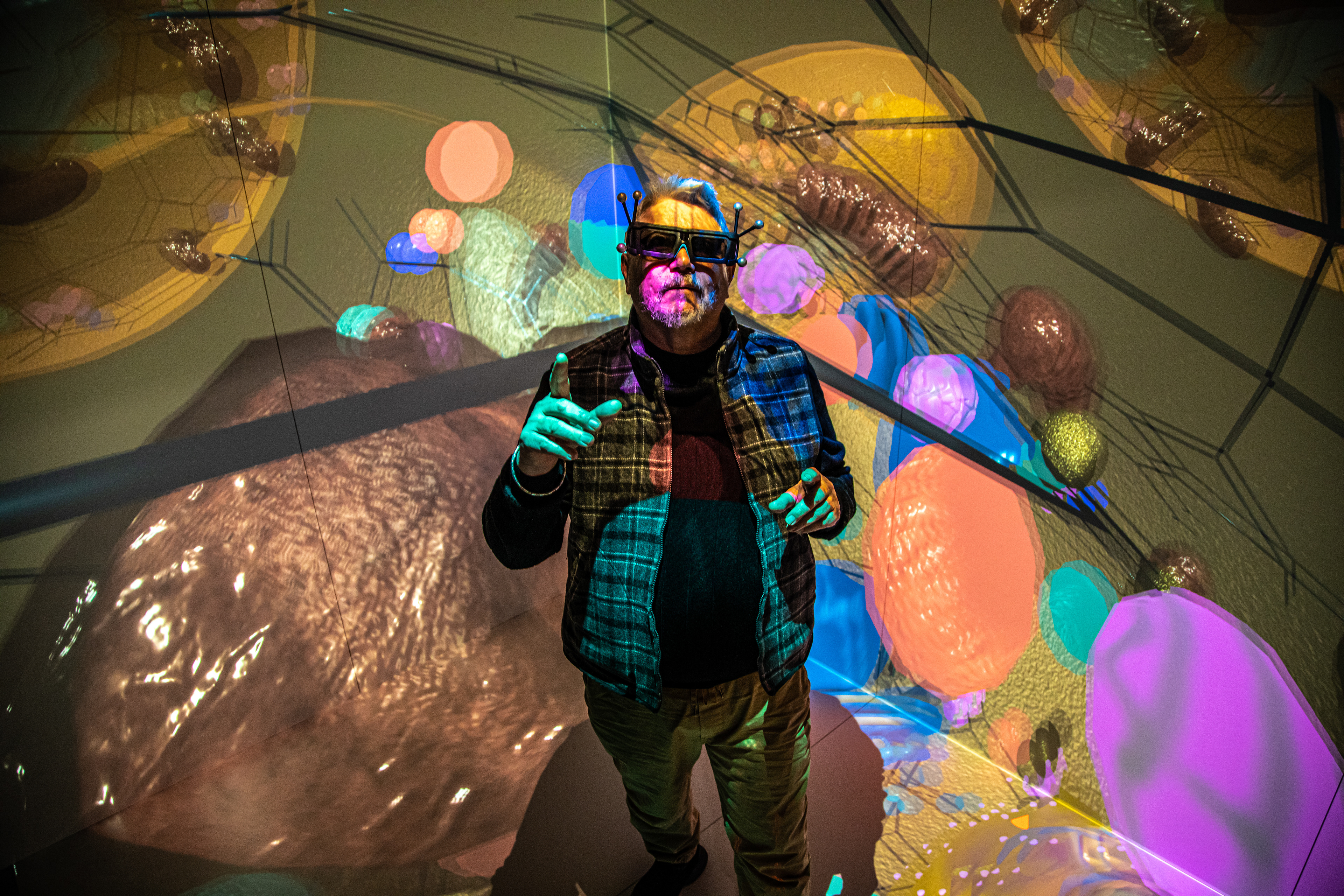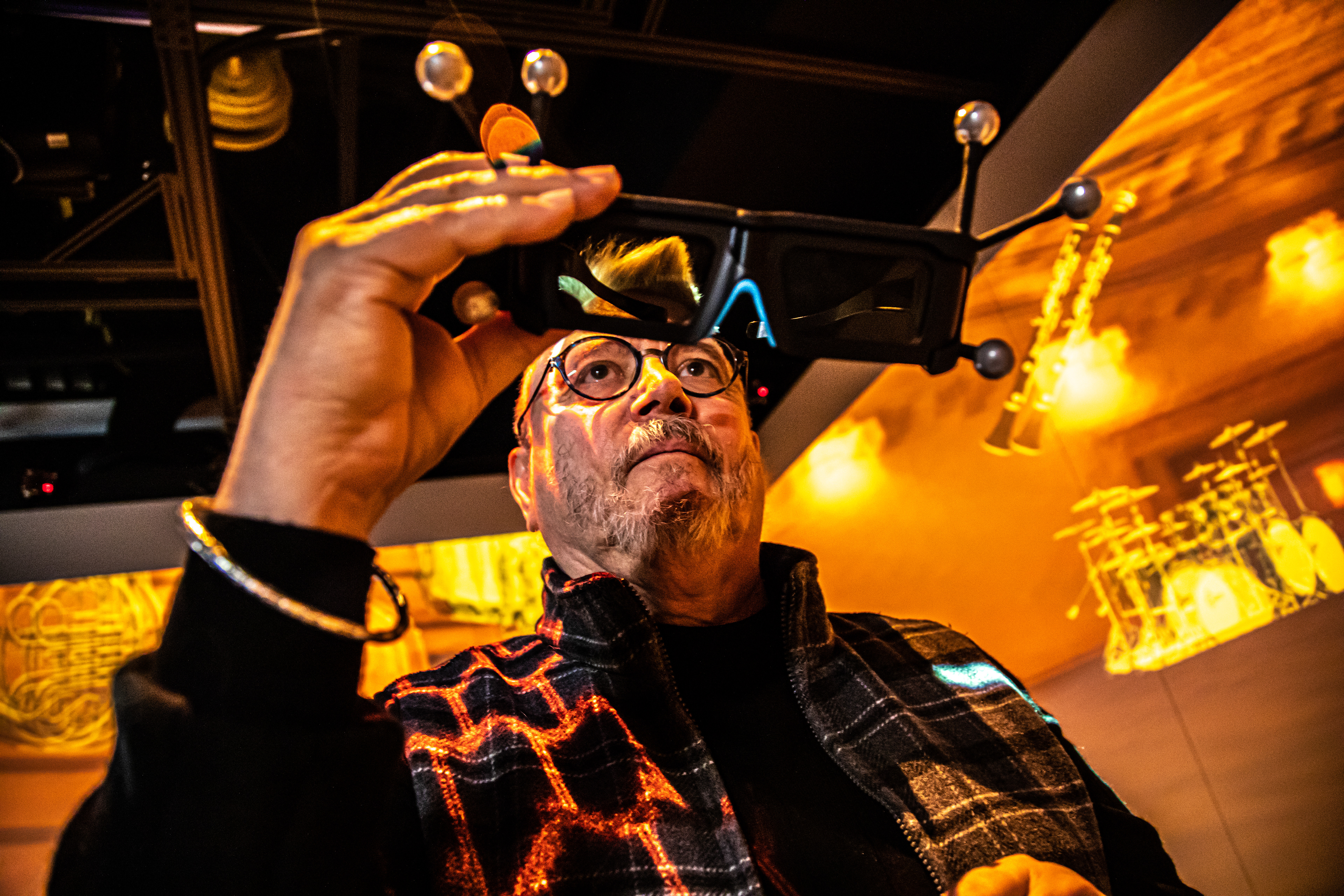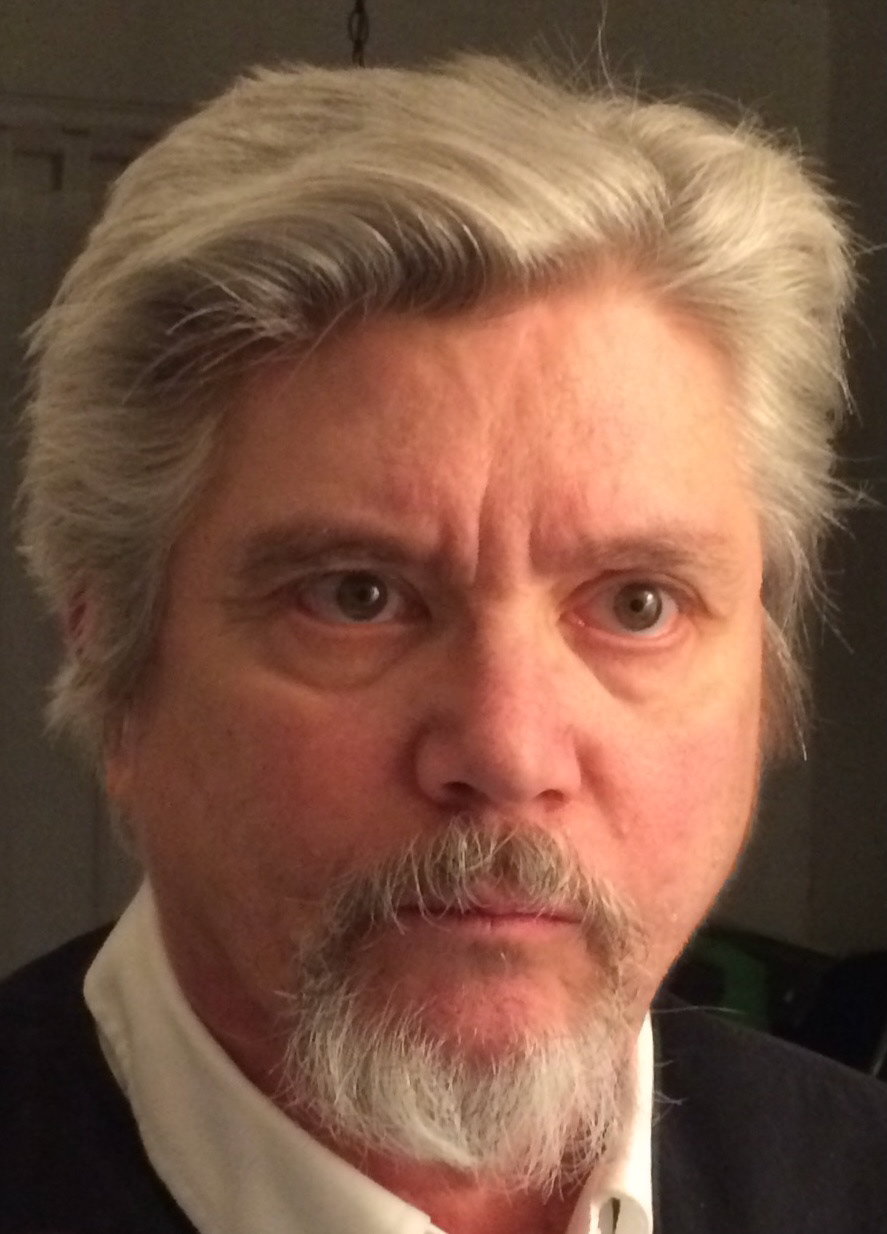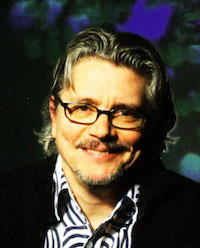 Gregory Little

is a new media artist, teacher, researcher, and writer.  He has been combining traditional techniques of image-making with new digital technologies for over 40 years. His current work involves the use of augmented and virtual reality, lasers, hand-ground paints, collage and 3d animation. His projects have been exhibited and presented in the US, Europe, South America, Asia, and Australia. In 1999 he published "A Manifesto for Avatars".  His theoretical essays have been published in

Intertexts, Intelligent Agent, NMC|Media-N,

and

Technoetic Arts: Journal of Speculative Research

. 
Greg is an Associate Professor of Digital Art and Director of XR Research and Development at Lorain County Community College.  In 1992 he began teaching courses in virtual reality and computer imaging to art students at Kent State University and continued to teach related courses at The College at New Rochelle, The University of Rhode Island, Oberlin College, and Bowling Green State University.  He was a visiting researcher at the Virtual Reality and Innovation Centre at the University of Teesside in the UK (1999-2000), and a visiting professor at the Studio Arts College International in Florence, Italy (2005). He has an MFA in Painting from the Yale University School of Art and a BFA in Painting from Indiana University.
Gregory Little was born in Tipton, Indiana in 1954.  He attended Indiana University from 1972-1978, where he worked with painters Robert Barnes, Ronald Markman, William Itter, and Roger Tibbetts.  He graduated with a BFA in Painting with minors in Italian Literature and Cinema, Continental Philosophy, and Art History.  He attended Yale University School of Art from 1978-1980 where he earned an MFA in Painting while working primarily with Andrew Forge, Elizabeth Murray, and Judy Pfaff. 
After graduate school Little worked as a carpenter, house painter, waiter, bartender, baker, and a part-time instructor at the Rhode Island School of Design. He exhibited his work in several alternative spaces and group exhibitions in New England. 
In 1986 Little was appointed to a full-time visiting position in Visual Art at Brown University, where he directed the Senior Honors Program and taught painting and drawing until 1989.  He accepted a position at Kent State University Stark Campus and earned tenure in 1996.  At KSU Little taught painting, drawing, sculpture, and developed courses in digital art and virtual reality.  In 2000 Little accepted a position at Bowling Green State University, where he taught 3d animation, art and virtual environments, digital imaging, and was graduate co-ordinator from 2006-2008, earning tenure in 2008.